Sustainable Investment Guidance: Real Steps to Improve Indonesia's Competitiveness
March 12, 2022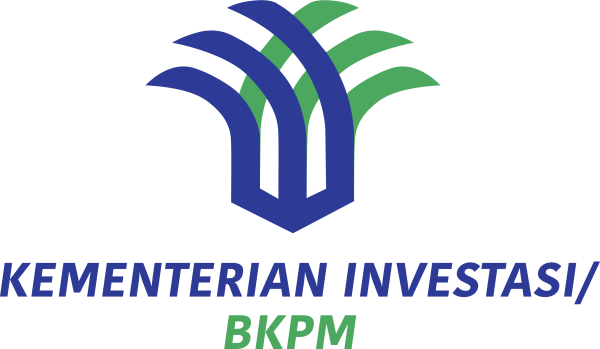 Jakarta, 17th March 2022 — With the theme 'Recover Together Recover Stronger', the G20 event in Indonesia this year will bring hope for the post-Covid-19 economy, especially for Indonesian MSMEs and potential investment partners. The Ministry of Investment/BKPM is committed to supporting the implementation of the second pillar in the G20 "Ensuring Sustainable and Inclusive Growth" through concrete actions.
Cumulatively, Indonesia has managed to achieve investment realization of IDR 901.02 trillion throughout 2021 and create jobs for 1,207,893 workers. Singapore, China and the United States were the three countries with the highest realization of foreign investment in Indonesia last year. Foreign investment contributed IDR 454 trillion (50.4%) in the proportion of Indonesian investment.
One of the growing characteristics of Asian and global investors today is the priority to invest in businesses that have the opportunity to prevent the climate crisis and reduce emissions. Investors and investment managers have also begun to apply the responsible investment aspect in compiling their portfolios. The number of managed investments in the United Nations of Principles of Responsible Investment (UNPRI) also increases by an average of 15 percent annually with a recorded valuation of US$121.3 trillion as of July 2021. With the number of social entrepreneurs recorded at more than 300,000 per year 2018, Indonesia has the opportunity to become an attractive investment destination.
In the opening remarks of kick off Sustainable Investment Guidance event, Dr. Riyatno, SH, LLM, Deputy for Investment Cooperation, The Ministry of Investment RI said, "This is the first step of our initiative to develop 'Sustainable Investment Guidance' targeted to provide guidelines for businesses, big and small, as well as potential investors. The process will also provide a pathway for sustainable investment pipeline on the three priority sectors of G20 agenda, namely global health architecture, digital transformation, and sustainable energy transition."
The Ministry of Investment is also committed to ensuring that guidelines are prepared with relevant stakeholders through a co-creation process. Implemented in collaboration with SMESCO Indonesia, KADIN and other development partners, this process is designed to make it easier for stakeholders to provide input so that the guidelines are right on target.
Leonard Theosabrata, Executive Director of SMESCO explained, "This multi-stakeholder collaboration is built under the umbrella of the Ekonomi Membumi Collective. We are designing a joint declaration with a concrete target to showcase the potential of Indonesia in various sectors. We also provide our business the opportunity to be invested by overseas delegations during the G20 Summit this year. I truly believe that this coalition can contribute towards global sustainability for many more years to come."
In line with Leonard, Atika Benedikta, ANGIN's Impact Investment Lead said, "To date impact investment is no longer a niche effort. More mainstream investors are also looking at impact as part of their portfolio. We also see the growth of entrepreneurship who contribute towards social and environmental impacts throughout their value-chain. The problem is sometimes their effort is not communicated well so the investors cannot capture what they are doing on the impact sides."
Located in Jakarta, the kick off Sustainable Investment Guidance process was attended by more than 50 offline participants and more than 180 online participants via Zoom and Ministry of Investment's Youtube channel. Participants consist of national and regional governments, private sectors and development partners from both Indonesia and other G20 member countries. In this series of talk shows, a number of organizations have expressed their participation in the development of the guidelines and hope that more organizations will participate in the preparation of this Sustainable Investment Guidance.
Ir. Misran, M.M., Secretary of the Directorate General for Sustainable Forest Management (SFM) of the Ministry of Environment and Forestry added, "The policy on SFM includes/covers downstream, mid-stream, and upstream in the forestry sector. This includes large industry and community-led industry,  and has earned international trust, that is SVLK."
The Deputy General Chair of the Environment and Forestry of the Indonesian Chamber of Commerce and Industry, Silverius Oscar Unggul concluded, 'Once the Sustainable Investment Guidance is ready and the business curation is done accordingly, KADIN will try to support the business matchmaking process at the Green Business Forum at the peak of the B20 series in October 2022. Consistent with our inclusivity value at KADIN, the portfolio should reflect large enterprises and MSMEs – even specific social enterprises. Hopefully, this effort can showcase that Indonesia is capable of creating a conducive ecosystem for sustainable business to thrive".
References: 
https://amp.scmp.com/comment/opinion/article/3163798/trends-driving-asias-start-boom-2022-digitalisation-carbon-cutting
Documentation: https://drive.google.com/drive/folders/1DJiSOQBcGe6_-520h5cDLC5oH-zB9ZKn 
About #EkonomiMembumi Collective:
A joint movement to encourage the growth of an environmentally friendly and socially friendly investment ecosystem for large-scale businesses and MSMEs that have an impact in Indonesia through multi-stakeholder, cross-sectoral and inter-country collaboration. This movement connects the Government of Indonesia, private and commodity associations and Development Partners who are committed to mutual cooperation for at least five years (2022-2026). 
August 13, 2023