News • Agenda
Investment Speed Dating
September 7, 2023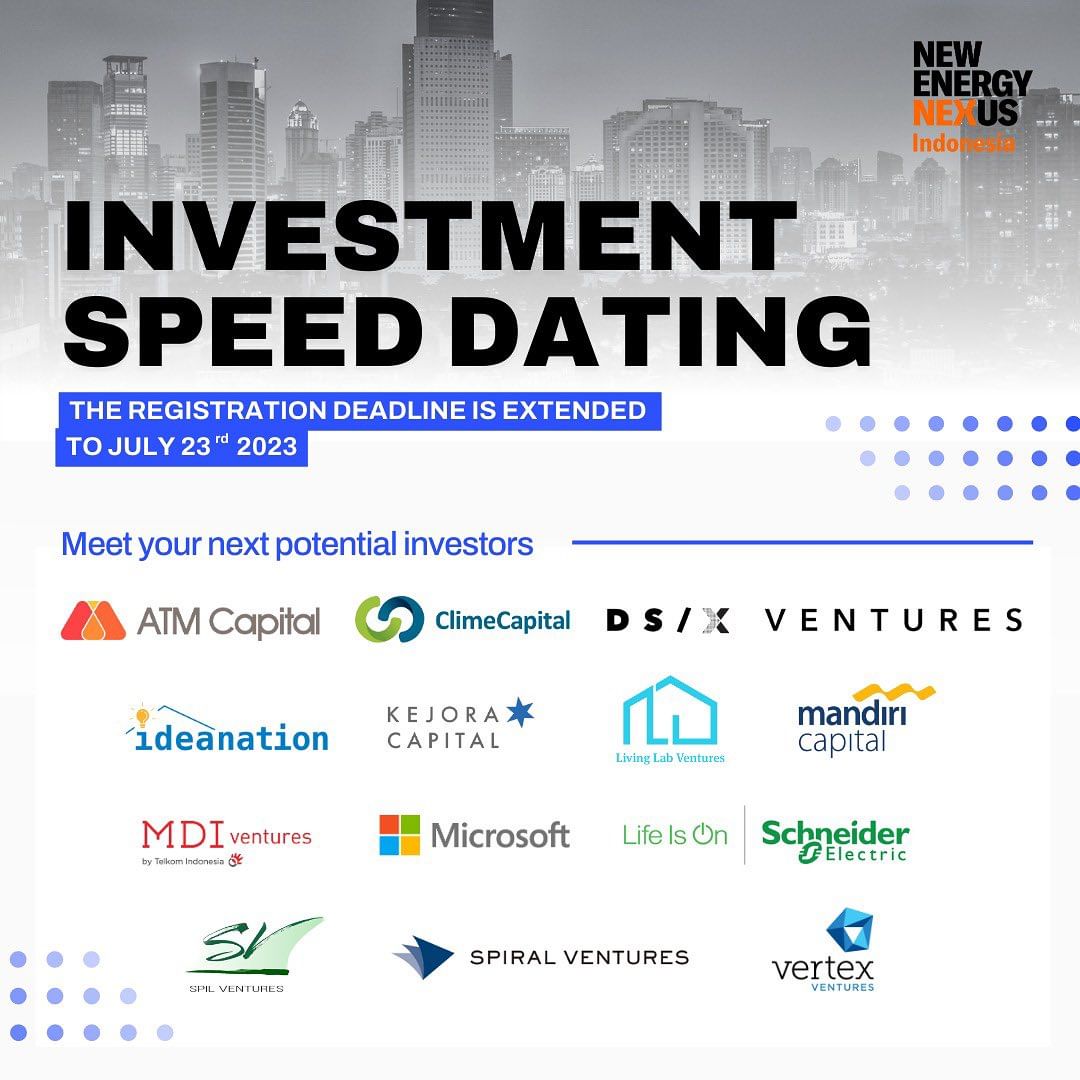 New Energy Nexus Indonesia is again holding Investment Speed Dating – an event that brings together selected startups to meet well-known investors-, on September 7 2023. Registration is still open until July 23 2023.
Participants will have the opportunity to present innovations that are being developed to investors or network with fellow experts in the industry.
For startup leaders who have a positive impact on the climate, register your startup innovations immediately at www.newenergynexus.id/isd
Come on, pour your ideas and innovations for a sustainable life.
#InovasiLestari #KabupatenLestari #Startup #LTKL #StartupLaunchpad #InvestasiLestari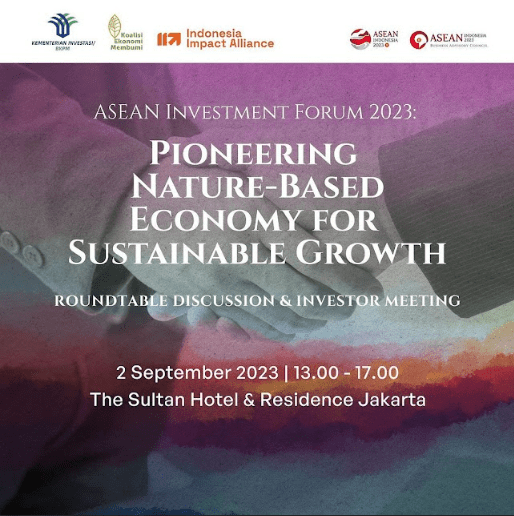 September 2, 2023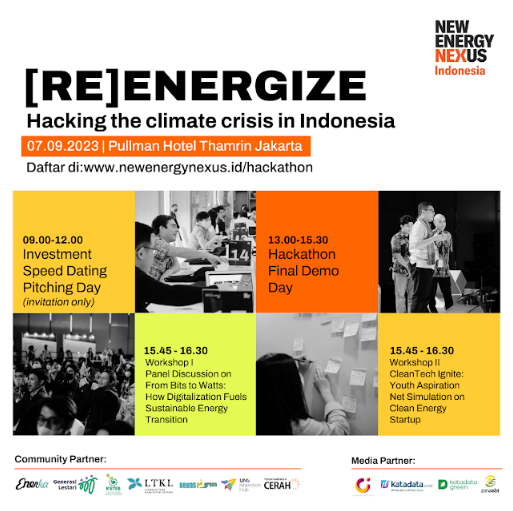 September 2, 2023